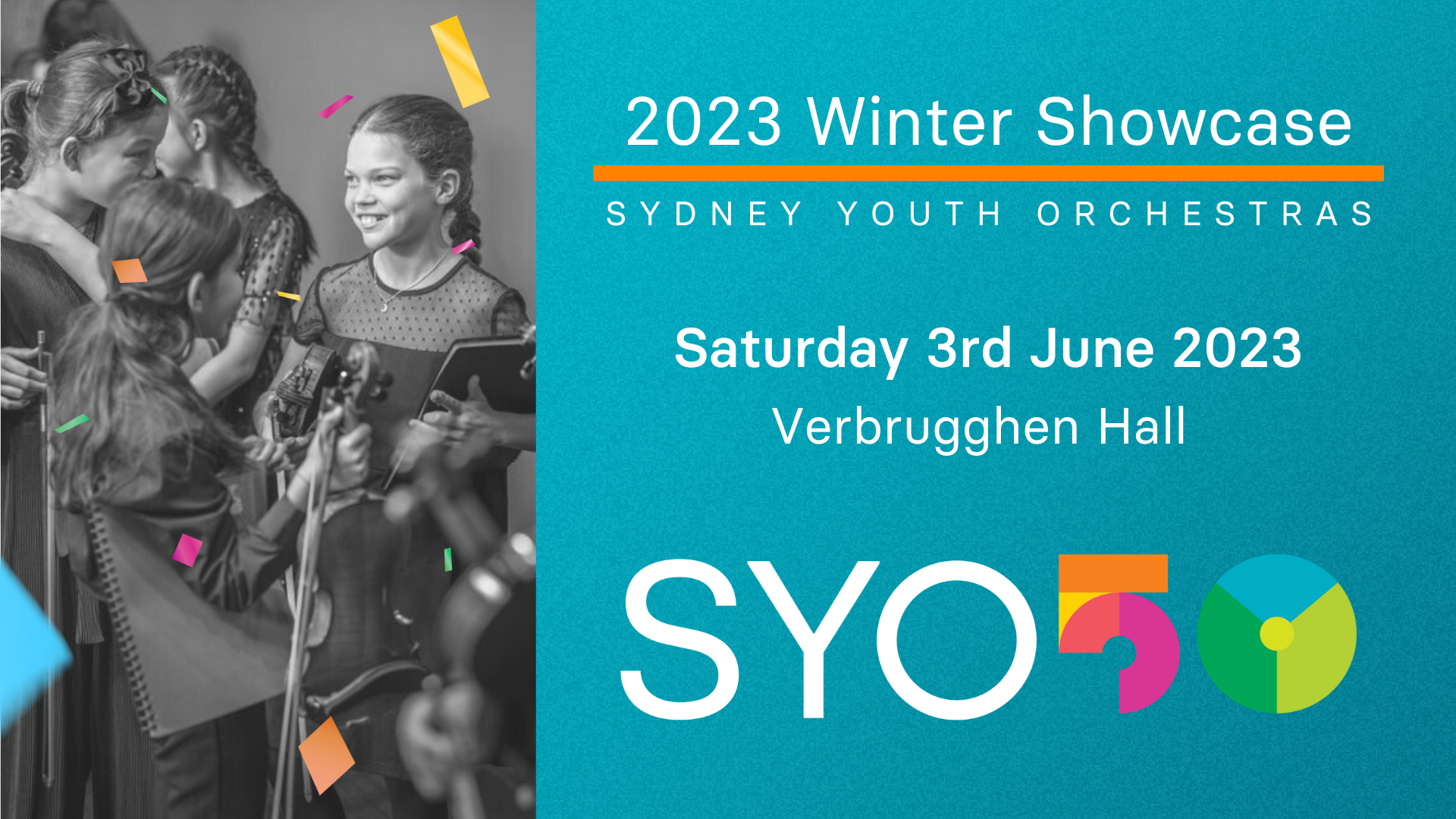 2023 Winter Showcase
Winter Showcase is an opportunity for our young musicians to demonstrate their learnings so far with SYO.
These are family-friendly concerts with diverse repertoire that will surely get everyone's foot tapping to the beautiful music.
Conducted by SYO's esteemed Conductors
Please note that there are several concerts as part of Winter Showcase.  Please take care to book into the correct concert for your musician.
Concert 1 - 10:00am
Richard Gill Chamber Orchestra
SYO Stage 1: PINK
SYO Stage 2: RED
SYO Prep
Concert 2 - 1:00pm
Western Sydney Youth Orchestra
SYO Stage 1: YELLOW
SYO Stage 2: GREEN
SYO Stage 3: SILVER
Concert 3 - 4:00pm
Symphonic Wind Orchestra
SYO Stage 2: BLUE
SYO Stage 1: ORANGE
SYO Stage 3: PURPLE


Concert 4 - 7:30pm
Peter Seymour Orchestra
SYO Philharmonic
Use your $100 Creative Kids rebate with Sydney Youth Orchestras before it expires! Vouchers will expire on Friday June 30th 2023. SYO is a registered Creative Kids provider and encourage the use of Creative Kids vouchers for our programs. Your voucher can be applied to automatically receive $100 off your program fees.