SYO is governed by a volunteer Board of Directors.
This group of dedicated people come from a variety of professional backgrounds, and ensure that SYO meets its governance and compliance obligations, guide the strategic direction of the company, and are among SYO's strongest advocates in garnering support for the organisation and for our young musicians.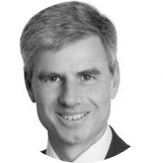 Greg Levy is a Division Director and Head of Debt Capital Markets, Macquarie Capital.  Greg has over 20 years experience in financial markets and corporate finance advising Government and corporate clients. Prior to joining Macquarie Capital in 2002, Greg held various positions at Bankers Trust Australia and Dresdner Kleinwort Wasserstein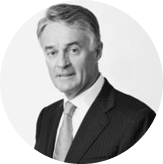 Tim is currently the Managing Director of Consolo Limited, a public unlisted Investment Company. Tim's career has focused on the finance sector including investment banking and private equity. During this time he has been a director of a number of public and private companies and Not For Profit organisations. Tim has Bachelor of Commerce and is a Fellow of the Australian Institute of Company Directors and a Fellow of Finsia.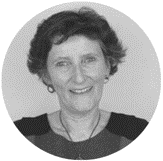 Anne has over 30 years of experience in the cultural sector, after an early career in banking at BNP. She has worked in and for national, state & local government bodies, including the Australia Council, NSW Ministry for the Arts (now Create NSW) and in arts organisations, including the Australia Music Centre, the Music Council of Australia and Musica Viva Australia where she was Director of Development.
At Musica Viva she successfully forged innovative and enduring partnerships across the business community, and with government, trusts, foundations and individual supporters. Anne currently runs a consultancy ArtsLeadershipConnect, and is passionate about the importance of creativity and the role of a vibrant, impactful arts sector for all ages and in all communities across Australia.
Anne has over 25 years' experience on not-for-profit Boards, including holding the roles of President or Vice President of Ku-ring-gai Philharmonic Orchestra (KPO) for over 25 years and as Chair of TOAN (The Orchestral Association of NSW which became The Orchestras of Australia Network) 1993 – 2002. She is currently a Director of Orange Music Foundation Ltd, Bach Akademie Australia & the Sisters of Charity Foundation.
She wrote The Community Music Handbook: a practical guide to developing music projects and organisations (1998) for the Music Council of Australia.
An active community musician, Anne has played violin in the Ku-ring-gai Philharmonic Orchestra since 1985 and regularly plays chamber music.
In 2003 Anne was awarded an OAM for Services to the Arts. She is a graduate of the Australian Institute of Company Directors (GAICD) and holds a BA (UniSyd) & AMusA (piano).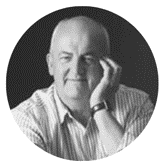 Matt has more than 30 years Board and senior management experience with sector-dominant public and private businesses in Australia and New Zealand. Matt's leadership roles have been within the retail, wholesale and manufacturing sectors. These appointments have included leadership of Australia's leading music retailer and MD appointment with Australia's largest music label.
Matt has also been involved in community 'not for profit' groups in Board directorship roles within the arts, health, tourism and business support communities. Examples include Australian Dance Theatre, Australian Music Retailers Association, AUSMUSIC, Bach Akademie Australia, SA Great, Mary Potter Hospice, My Room (Royal Childrens Hospital) and others.
Matt enjoys a personal interest in music composition.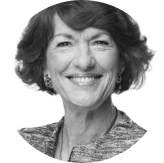 Geraldine began her television career with the ABC in Perth and later Sydney, as the compere of the then new program Nationwide. She then worked for a time on commercial radio with 2UE and on commercial television, co-presenting Channel 10's main news bulleting, before returning to the ABC in 1990.
She played a major role in ABC TV's coverage of the Gulf War. During this period Geraldine was awarded two Penguin Awards and a United Nations Media Peace Prize. Following that, Geraldine worked on programs including Life Matters and in 2000 was awarded a Churchill Fellowship for social and cultural reporting. In 2003, she was recognised with an Officer in the Order of Australia for services to the community and media. In March 2011, she was awarded an Honorary Doctorate of Letters by her alma mater, the University of Western Australia. Geraldine currently comperes Saturday Extra and Compass.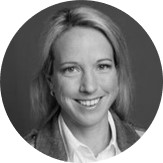 Wallis has had over 15 years of experience in finance, including funds management, corporate finance, and investment banking. She is currently a Director of Servcorp Limited, a member of the Board of Governors of the Wenona School, a Director of the Wenona Foundation, and a Director of the John Brown Cook Foundation. Wallis holds a BA in Economics Modified with Mathematics from Dartmouth College in the United States.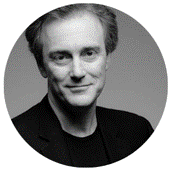 Christopher's career has encompassed broadcast and print media, studio recording, arts administration and public speaking over more than 45 years.
He has broadcast extensively on ABC Radio (Radio National, Local Radio and Classic FM), BBC TV, ABC TV and the former Ovation Channel. The Swoon CD collections that evolved out of his ABC Classic breakfast program are the highest-selling classical compilations ever released in Australia exceeding 500,000 units, earning him three Platinum and three Gold album awards.
Christopher has published four books about music including Swooning – A Classical Music Guide to Life, Love, Lust and other Follies; Swing Symphony and Symphony of Seduction that are available in Australia, the US, UK, Hungary and China. His studio productions with the Sydney Symphony Orchestra, Stuart Challender, Peter Sculthorpe, Dame Joan Sutherland and Opera Australia have been awarded three ARIA (Australian Record Industry Association) Awards for Best Classical Recording and the 1989 International Emmy from the US television industry. In 1991 he was made a Churchill Fellow, and in 1999 received an Honorary Doctorate in Communications from the University of Central Queensland for his career in broadcasting.
Christopher has also worked extensively in arts administration as Artistic Director of Musica Viva Australia, Executive Producer of Music (Arts) on ABC TV, and Artistic Director of the Sydney Youth Orchestras. He is currently President of the Van Diemen's Band Association, Director of the Tasmanian Symphony Orchestra, and serves on a number of other company boards.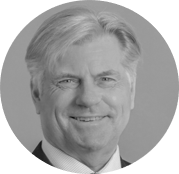 Pieter Oomens has practised as a solicitor since 1979. He is an accredited specialist in the area of commercial litigation. He was managing partner of the specialist law firm, TurksLegal, and formerly headed its Commercial Disputes & Transactions Group. He has served on the NSW Law Society's Litigation Law & Practice Committee and has been an examiner for the Law Society's specialist accreditation program. Pieter holds a Bachelor of Laws degree from Sydney University, is a Fellow of the Australian Institute of Company Directors, and has been involved with a number of not-for-profit organisations, including serving as Chairman of the Wenona Foundation and President of the Conservatorium of Music High School P&C.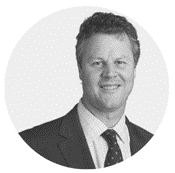 Andrew is an intellectual property and technology lawyer with over 25 years experience.  He has built his reputation through his work for high-profile international and domestic clients across many industries on copyright, piracy, licensing, marketing, confidentiality, trade mark and many other issues.
Andrew has a unique blend of litigation, intellectual property and commercial legal skills that makes him one of Australia's leading music industry lawyers.  He has acted on international landmark music industry litigation and commercialisation.  Sony Music, Sony/ATV Publishing, Sony Pictures, Sydney Symphony Orchestra and Orchestra Victoria together with a variety of international and local artists, managers and others in the entertainment business seek Andrew's ongoing advice and representation.  In addition, clients seek Andrew's drafting and negotiation skills for their general commercial contracts, distribution agreements, recording contracts, publishing contracts and producer contracts.
Andrew is committed to protecting artists that are vulnerable in respect of their legal rights and is dedicated to meeting the needs within Australia's arts community for practical legal advice and education and other resources to support artist's rights.
Andrew has been a partner of Allens Arthur Robinson since 1995 and a director of Arts Law since 2008 and now joins Sydney Youth Orchestras Board in 2021.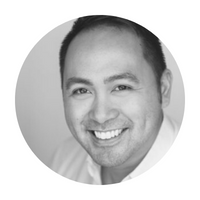 Daniel is an accomplished manager and administrator with experience across public service and private companies. Having achieved a Master of Arts Management, Daniel is committed to finding better ways of measuring and articulating the value of the arts and how it can better connect government, foundation, corporate, and private philanthropy to support young musicians at SYO.
Daniel underpins the business of SYO by providing high-level administrative support to the Chief Executive Officer and secretariat duties to the SYO Board, contributing to SYO's wider strategic direction, and improving business systems and processes. In doing this, Daniel helps SYO build a solid foundation to pursue its vision to be the pathway for young people to connect, create and champion orchestral music.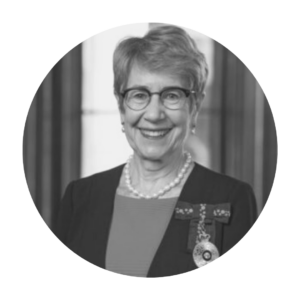 Patron
Her Excellency the Honourable Margaret Beazley AC QC, Governor of New South Wales is the 39th Governor of New South Wales, commencing her five year tenure on 2 May 2019. Prior to her appointment as Governor, Her Excellency enjoyed a long and distinguished law career spanning 43 years, during which time she served as a role model for women in law at both the State and national level. Her Excellency brings her deep commitment to education, youth leadership, human rights and social justice to the role in service of the people of New South Wales.