2021 Kids Music Cafe – Jazz (Digital)
Kids Music Cafe - Jazz (Digital)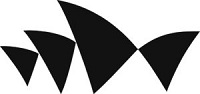 Ignite a love of music in your little ones, with child-friendly classics.
Presented by Sydney Opera House, Kids Music Cafe is a fabulous introduction to live music - perfect for your toddler and you!
Aimed at children aged 0-2 years, this is a fun and lively, interactive concert, where your little ones can be introduced to the concert environment, music and orchestral instruments.
This concert was filmed during the COVID lockdown of 2021.
Repertoire 
Trumpet Voluntary by Jeremiah Clarke, arr. H.J. Messerschmidt
What a Wonderful World by Louis Armstrong, arr. by Thomas Graf
Flight of the Bumblebee by Nikolai Rimsky-Korsakov, arr. Micah Everett
St Louis Blues by W. C. Handy, arr. Micah Everett
Your Song by Elton John, arr. Thomas Graf
Loved these musical arrangements?
Follow the links below for sheet music of these songs and more, arranged by Thomas Graf & Micah Everett
Sydney Youth Orchestra Players
French Horn - Simon Jones
Trumpet - Matt Carter
Trombone - Will Kinmont
Host
Miriam Rizvi is better known as Mim Beanie to Mini-Beanies across Australia. She is a co-founder and performer in the award winning group, The Beanies. The Beanies are best known for their podcast which boasts over half a million downloads and an Australian Podcast Award for the Kids and Families category. Just last year she was also nominated for an ARIA Award for The Beanies' second album 'Imagination Station' in the category of Best Children's Album.