2021 Kids Music Cafe: Around the World (Digital)
Kids Music Cafe: Around The World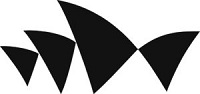 Come on a journey around the world in this wonderful introduction to classical music, created especially for your toddler and you! 
Performed by musicians from the Sydney Youth Orchestras and hosted by Miriam Rizvi (The Beanies), sing and dance along to songs from five different continents as you meet the string instruments along the way. 
This Concert was filmed during the COVID lockdown of 2021.
SYO Players
Violin - Sarah Qiu
Viola - Alison Eom
Cello - Jessica Ellis 
MC
Miriam Rizvi is better known as Mim Beanie to Mini-Beanies across Australia. She is a co-founder and performer in the award winning group, The Beanies. The Beanies are best known for their podcast which boasts over half a million downloads and an Australian Podcast Award for the Kids and Families category. Just last year she was also nominated for an ARIA Award for The Beanies' second album 'Imagination Station' in the category of Best Children's Album.