2023 HSC Summer School
HSC Summer School January 16-20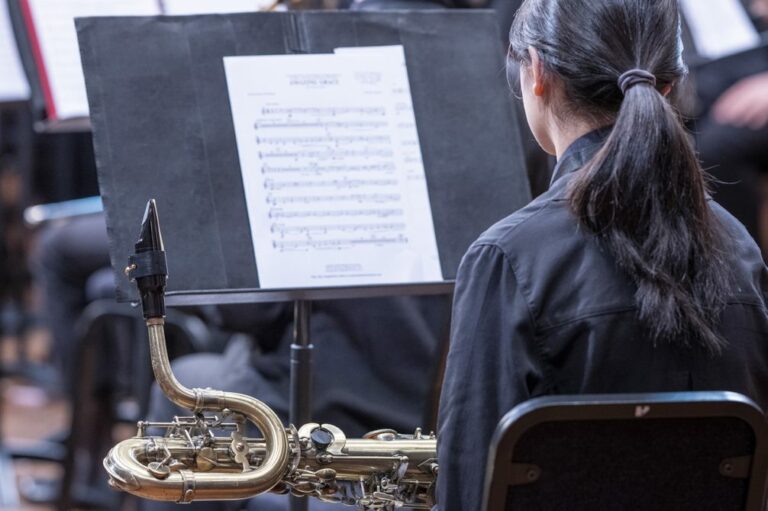 "The presentations that gave helpful tips and tricks for answering HSC musicology questions and also doing past papers together. Also seeing previous HSC compositions and knowing what markers are looking for." - Rena
Presented by highly experienced music educators and regular HSC markers, the HSC Preparatory Course at SYO Summer School is specifically designed to assist students in Years 10, 11 & 12 (in 2023).
Throughout the five days, students will prepare for and polish their understanding of HSC Music 2 & Music Extension in a focused, supportive and engaging environment.
HSC Summer School will specifically focus on HSC Composition and Musicology requirements and exactly what is and is not required!
Register now as places are strictly limited. 
Santa Sabina College in Strathfield
or
SYOnline
Summer HSC Program**   $350       
One-on-One 30-minute Composition or Musicology Lesson    $50 

*All enrolments have an added $10.50 transaction fee 
**Open to students in Years 10, 11 and 12 in 2023 only (Music 2/Music Extension students only)

Standard Summer Program                                              $595 
Standard Summer Program + Summer HSC **             $770   
Sibling Discount***                                                            $70 
Standard Summer AND Winter Program                       $1100 
Summer HSC AND Winter HSC Program                        $650 
Full Package (Standard Summer & Winter Program
AND HSC Summer & Winter Program)                           $1500 
***To activate the $70.00 sibling discount, please complete this form for the first child, select the option "Yes" when asked about siblings also participating in Summer School and then apply for subsequent siblings with the code you receive via e-mail. All subsequent siblings booked will be eligible for a $70 discount on the Summer School Standard Program. Sibling Discounts do not apply to the HSC Summer School. 
All Year 11 & 12 HSC Music 2/Extension students (in 2023) as well as Year 10 students (in 2023) preparing for HSC Music 2/Extension. 
The HSC Preparatory Course at SYO Summer School will run both online and in-person, giving musicians who are unable to make it to Sydney the option to participate in the program and receive this tailored program. 
Use your $100 Creative Kids rebate with Sydney Youth Orchestras before it expires! Vouchers will expire on December 31st 2022. SYO is a registered Creative Kids provider and encourage the use of Creative Kids vouchers for our programs. Your voucher can be applied to automatically receive $100 off your program fees.