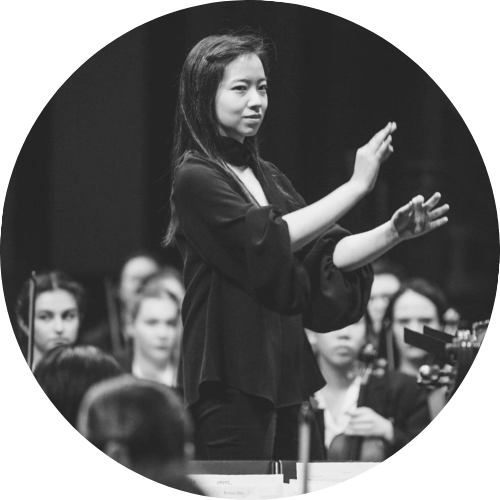 Veronica Tsang is an innovative and passionate music educator, award-winning composer, and performer. Veronica was a 2020 targeted graduate with Distinction from the University of Sydney, holding a Bachelor of Music Education, Composition principal study at the Sydney Conservatorium of Music. Her credentials include an Associate Performance Diploma (AMusA) in piano performance (2015).
As a composer, Veronica represented Australia as a top 20 finalist among 180 open-aged worldwide participants of the Oticons Faculty International Film Music Competition (2019).  At the age of 14, she was awarded second place in the Golden Key International Piano Composition Competition, where her works were performed at Ehrbar Hall and Mozarthaus in Vienna, Austria.  She also received masterclasses from Professor Stephan Möller at the Prayner Conservatory in Vienna. 
Some of her other composition accomplishments include receiving special commendation in the Artology Fanfare Composition Competition (2017), second prize in the St George & Sutherland Shire Youth Music Awards (2013, 2014, 2015 respectively), highly commended in the Sydney Eisteddfod Composition Competition (2014), one of 26 students selected interstate to work with composer Paul Rissmann and the London Symphony Orchestra in the MAKE Composition Project (2014) performed at the Sydney Conservatorium of Music, and one of 14 students selected nationally to participate in the Sinfonietta Composition Project with the late music educator, Richard Gill and the Sydney Symphony Orchestra (2013).
Veronica currently teaches Music (7 – 12) at Santa Sabina College, with specialisation in teaching the Year 11-12 Music IB Diploma Programme.  Her passion for teaching and her interest particularly in composition and experimenting with music technology, inspires her students to seek their musical identity and find enjoyment in researching, performing, and creating music.